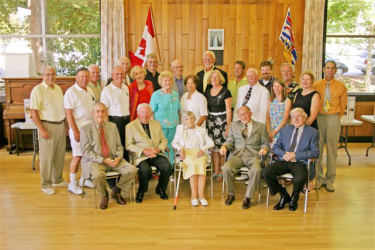 Barbara Price is running for
re-election
as your Comox Councillor
"I have come to know Barbara as a caring and strong leader who is passionate about Comox heritage."
- Steve Cowan, Board member Comox Archives and Museum and President of C.V. Royal Canadian Naval Association.
"Barbara is courageous and not afraid to take a stand on issues that affect our community."
- Patti Fletcher, Comox Councillor 2002 - 2014.
"The Town is lucky to have Barbara. The Comox North East Woods wouldn't exist or thrive without her."
- Dr Bill Halliday, Board member of Friends of Comox-Lazo Forest Reserve.
"I have watched Barbara successfully work through complex Town issues with diligence and concern. Her vision is for a Comox that cares for all its citizens, from seniors to youth. Barbara's experience will assist Comox in securing a healthy and progressive future for all." -
Wendy Prothero, Comox Citizen and Comox Valley resident for 37 years.
"Barbara is committed to safe travel for everyone. She helped to bring Active School Travel Planning to Comox. She has my v
ote." -
James Taylor, Joint Chair of Cycling Public Advisory Committee for the Cycling Task Force.
"If you care about heritage, culture, and the arts in your community; then you need to vote for Barbara. She has my complete trust that she will continue to be a champion to fight for the preservation of these essential components."
- Sheila Pollock, President of the Pearl Ellis Gallery of Fine Arts Society and board member of the Comox Archives and Museum Society.
"I appreciate Barbara's commitment to saving green space. I've known Barbara for more than 25 years as an elected representative and volunteer. Barbara has demonstrated her ability to bring people together to find positive solu- tions. Barbara has my vote and I trust yours." -
Alice Bullen, Former Comox Councillor, who while in office saved the Filberg Lodge and Park.
"Democracy and an open mind are top of Barbara's list, that's why she is top of mine." -
Terry Chester, Retired Colonel, Royal Canadian Air Force.
"I've known Barbara Price as my representative and as a Comox Councillor for over 20 years. She supports local agriculture and is fair and respectful."
- Guy Sim, Birkdale Farm, Comox.
Your Vote Matters
Contact Me at: (250) 339-4037 email: bprice30@shaw.ca
Click here to visit my Facebook page
---